Category Archives:
Beach
work will drain your mind and your energy. it never hurts for a little vacation. Where are you planning a vacation later this year?? I think you need to think about your holiday destination. europe, usa, asia, or find a tropical country for sunbathing on the beach? I have a recommendation for a place that suits you make a vacation destination. That place is phuket.
why phuket?
phuket thailand is a coastal region known to the world for its beauty. Here you can enjoy a holiday that will make you yearn for a return to phuket. not only the beach, phuket now growing rapidly in the world of tourism after the tsunami hit in 2004, Phuket is now taking shape and becoming one of the exotic tourist destinations in the southeast asia.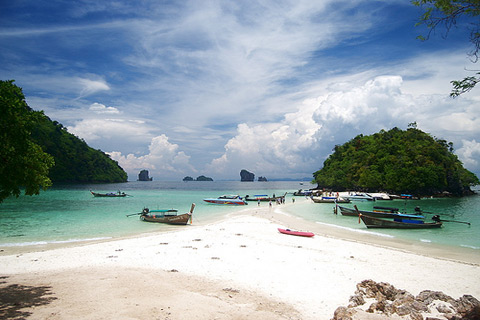 in addition to a beautiful beach, phuket also has facilities that are complete for any local or foreign tourist. to unwind will work, you can try a massage in phuket, patong. This will make you relax and loosen muscles are tense due to hit during routine work.
I think phuket is one of heaven's in south east asia. because there are many other heavens like Bali in Indonesia. you will feel the beauty of life while in south east asia.
determine the year-end holiday destination you now before running out of places to stay. because the Southeast Asian tourist destinations to be one of the many countries in the world.
Ever heard of Pangandaran beach? Surely Pangandaran Already familiar to the people of West Java, even popular until Jakarta and Central Java. Pangandaran is one of a series of southern Java coast, located in Ciamis Regency, West Java, Indonesia. Pangandaran is exotic Bay and to be excellent for western Java because it has a beach that is perfect for a vacation as one of the relievers fatigue everyday activities.
Several advantages are Pangandaran Beach with sprawling sand, the waves are calm enough and good facilities too. In addition, Pangandaran also has a nature reserve inhabited by a variety of endemic flora and fauna of Indonesia. With the beach overlooking the West and Tmur, then in Pangandaran beach you can see the Sunrise on the east coast Pangandaran, and Sunset on West Coast Pangandaran.
Pangandaran been hit by tsunami on July 17, 2006 that damaged the beach, facilities, residential area and claimed many lives of both residents and visitors. This makes the drastic decreases Pangandaran beach visitors. After 2 years, Pangandaran return become one of the icons of community pride Ciamis and western Java. Some places you can visit in Pangandaran is, Pangandaran West Coast, East Coast Pangandaran, Pasir putih Beach (white sand beach), waterfall, nature reserves, field of Bull, and many more.
To go Pangandaran, you can travel from Jakarta to the South with a distance of ± 355 KM or 210 km from West Java capital city taht is Bandung. In addition to Pangandaran Beach, is still much more to offer Beach Travel charm in Indonesia, particularly the South Coast of Java. Come and Visit this immediately to the Pangandaran Beach "enjoy the natural beauty of Pangandaran".